38 of our favourite reasons submitted by 1000-milers on our first #ThrowbackThursday to feel happy/sad it's no longer the olden days!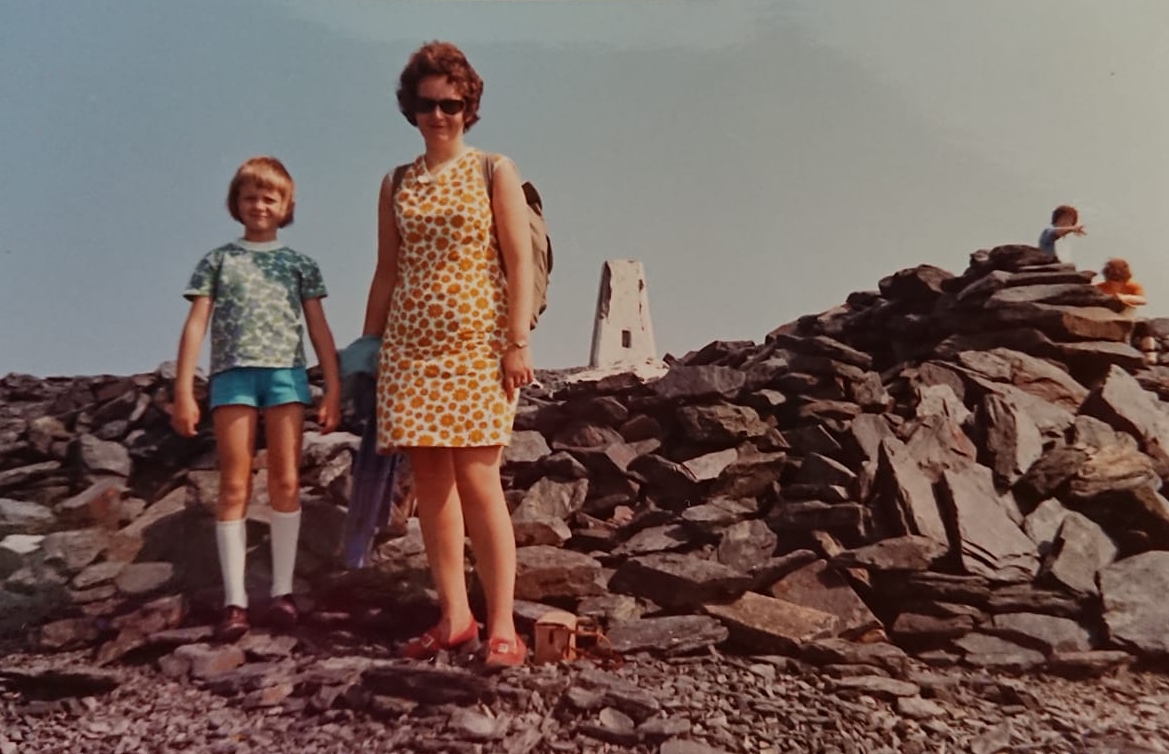 Judith Chestnutt – "This is me and my mum at the top of Skiddaw in 1973! This was my first hill walk, I was 7 and I loved it."
David Kidd – "Scout Camp at Loch Tummel in 1981."
Sara Bruun: "Here I am with my brother - in Greenland! must've been very close to the Thule Air Base, as we were visiting our dad up there. I'd have appreciated it more now than at the time!"
Kim Dominguez – "My niece and I taken in the Muskokas [Ontario]. I spent a lot of my teenage years tramping around in the surrounding woods"
Janice Moorcroft – "Matthew and I way back in 1985 on our honeymoon! (Think it was on Helvellyn)"
Janine Sargent – "Somewhere near Dovedale. It's about 35 years ago. My first pair of walking boots!"
Dawn Adcock – "Lee and I sharing a packet of crisps to celebrate me say yes to him asking me to marry him. Ingleborough 1997"
Lynda Turner – "Me with my mum and brother on Skye in 1971."
Helen Padwick – "We used to walk as a family every Sunday afternoon. I am around two years old here so it must have been around 1965. This was on Northchurch Common near Berkhamsted."
Charlotte Katherine – "In the late 80s/early 90s doing a favourite clifftop walk in Devon. I always had to take a cuddly toy on my walks."
Zoë Furnivall – "Me walking at Formby pinewoods & red squirrel reserve, one of my absolute favourite places as a kid. Think this was about 1986/7."
Richard Inns – "As a family we used to holiday a lot down in Cornwall and Devon when I was a kid - plenty of coastal walks were had!"
Rachael Brennan – "Think I was near Stanhope in Durham as we usually went to visit family in the holidays."
Tracey Todd – "Me and my sister on one of the many walks our Mom and Dad would take us on. Both now in our 40's we both love walking and are both taking on Hadrian's wall together in October."
Rachel Kirk – "1973 near Grindlewald with my Dad. TV Times coach tour (with super travel sickness!) and walks grabbed at every opportunity."
Madeleine Lapworth – "Carrying my young cousin 40 years ago."
Ruth Taylor – "My first ever trip south to England after a particularly disastrous rainy few days near Fort William Brand new tent early 70s."
Helen Blackett-Thorp – "A walk around Lake Coniston in 1993."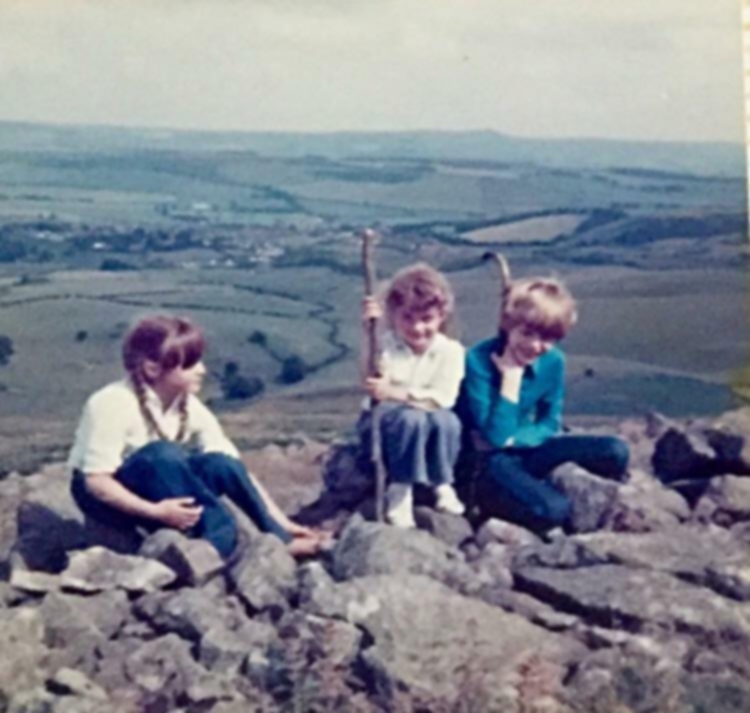 Nicola Hainsworth – "On top of Humbledon Hill about 40 years ago; I'm in the middle."
Jan Barker and brother as Tarzan.
Eleanor McCleary – "With my dad and younger brother (being carried) walking somewhere in the Lakes circa 1980/1981."
Joanne Cumine – "Kitted out to go up Snowdon mid 70s in binliners"
Laura Sapsed – "1989, summit of Ingleborough with dad and elder sister (I'm in the middle)."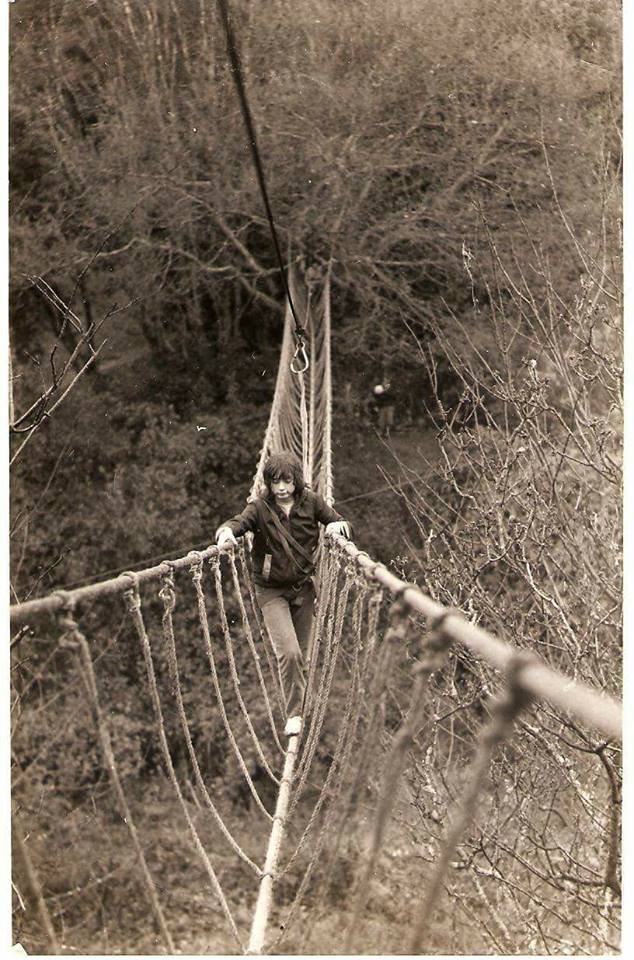 Elaine Green – "Walking a rope bridge in 1981 near Tywyn Gwynedd."
Janet Tibbit – "Mum and friends walking in Switzerland in 1945"
Kath Wareing - "1994 with my friend Nynke in Thailand."
Sonia Jenkins – "Me Circa 1962 with my twin sister and brother. Check out those dresses - almost as good as my Cowgirl Cossie for the MoonWalk."
Tracey Barraclough – "Late 70s... my Dad thinks Bude beach (my sister, none too happy by the looks of it"
Pamela Wright Brogan (right) in 1946.
Crandy Atkins - "1972, me at Bessons Glacier, Alps, France obviously didn't feel the cold in those days."
Sandy Woodage - "With my Mum and Dad hill walking before they invented hair straighteners."
Kim Russell - "Hiking and camping on Alderney in Channel Islands with some friends 1980."
Kath Wareing – "This is me (the little thing!) on a camping trip to Malham with my parents c. 1968/69."
Karen Brooking – "In the Lake District with my brother in the late 1960s"
... and walking an unrenovated part of the Great Wall in 1992"
Hannah Clewer – "Me age 3, doing what I do best..... loving nature and playing with handfuls of flowers! (I'm a florist)."
Claire Caulfield – "Me & my beautiful mum somewhere between Grasmere and Ambleside late 1980s."